New Uncut Ebook on Sale: Everybody Loves Lana!
The new Spying with Lana uncut ebook Everybody Loves Lana is now on sale!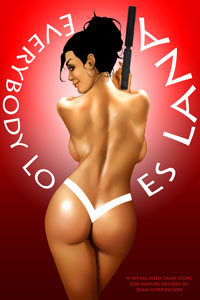 Will Lana, whose super spy skills in subterfuge and seduction are second to none, finally get the appreciation she deserves? And will she wish she hadn't? Take a wild guess!